The Band
By
Audrey Hicks - Vocals & Guitar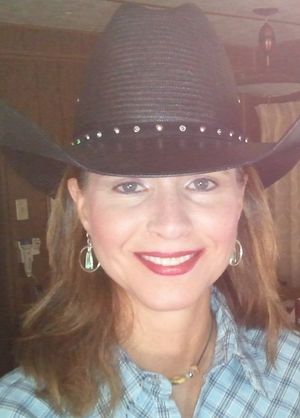 Audrey Hicks, an Arizona native, is the last born of three girls. Early on, Audrey showed signs of creativity. From making drawings and going door to door selling them to singing from the top of her lungs while playing out doors.
Audrey's musical journey began in elementary school first playing the French horn.  She apparently didn't show much promise as the instructor asked her mother if there were any other instruments she may want to play.  He mother chose the flute, as Audrey's other sister, Jennifer, was already playing this instrument. Audrey played the flute all through elementary school, Junior High School, and into High School.  That would later be upgraded to the piccolo due to its ease of playability and higher pitch.  
Although she never sang in a school choir, she did sing with her church choir throughout her childhood and young adult years. During the mid 90's Audrey began singing in a duo with a friend. They named their duo 'The Cat's Meow'. Audrey sang some lead, but mainly provided harmonies. This duo played at many coffee shops and folk venues around the valley. They even played two years in a row, at the Jimmy Dean Country Showdown, located at the infamous Mr Lucky's. Cindy, the other half of the duo, decide to build on the group and brought in a drummer and another guitarist. This is when Audrey realized she needed to play guitar if she ever wanted to sing on her own.
It wouldn't be until years later that Audrey would answer a newspaper AD looking for a lead female vocalist for a very successful country band, Urban Country. She sang with Urban Country off and on for approximately three years. They played all over the valley.  Her fondest memories were seeing the band's name on the marquis at the Museum Club in Flagstaff, Arizona and playing the Glitter and Glow festival and Chocolate Affair in Glendale, Arizona.  She would eventually leave the band to pursue a career in massage therapy.
After she successfully finished board certification and became a Licensed Massage Therapist, she was asked by two previous members of the Urban Country Band, to start up a new project.  This band became 'The Breakaway Band'. They also played all over the valley.
The one thing we forgot to mention about Audrey, is that she dabbles in song writing. In 2015, a song Audrey wrote, Gone So Soon, would be included in the soundtrack, The Sparrow, Now and Then.
Some of Audrey's musical influences are Pat Benetar, the Eagles, Lady Antebellum, Sugarland, Trisha Yearwood, Maren Morris, Mary Chapin-Carpenter, Kacey Musgraves, Fleetwood Mac and so many more!